Sports Week in Bratislava Opening Ceremony at Primate's Square
23. august 2023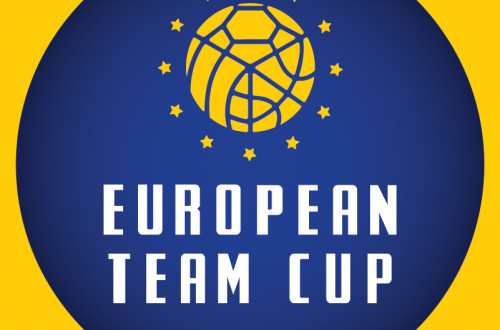 The long-awaited European Team Cup is just around the corner. Starting on September 25, 2023, sports teams will gather in Bratislava, Slovakia, for this exciting event. This multi-day event promises a unique blend of sportsmanship, fitness activities, and community engagement. Let's take a look at the thrilling program awaiting participants and spectators.
Day 1 - September 25, 2023
The grand opening of the event kicks off with an opening ceremony at 7:00 PM at Primaciálne Square, inviting the general public to join. Participants, fans, and enthusiasts will come together to inaugurate this week-long sports journey. The program will feature both traditional and modern cultural performances, along with exhibitions of all three "small" sports.

Day 2 - September 26, 2023
From 9:00 AM to 10:00 AM, participants can engage in modern activities like Yoga, Zumba, Jumping, and CrossFit to start the day with a warm-up. Following these activities, there will be team warm-ups before the matches. The group stage matches in 3x3 basketball, mini-football, and beach volleyball will take place from 11:00 AM to 5:00 PM. For the public, there will be competitions and quizzes at 12:00 PM, 2:00 PM, and 4:00 PM. The TEQ show for the audience will be at 5:00 PM. The day concludes with more fitness activities - Yoga, Zumba, Jumping, CrossFit from 6:00 PM to 7:00 PM.

Day 3 - September 27, 2023
Similar to the previous day, participants can enjoy morning activities - Yoga, Zumba, Jumping, CrossFit. Teams will then go through warm-up activities before the matches, preparing for the next day of competition. The group stage matches for all sports continue from 11:00 AM to 5:00 PM. Competitions and quizzes for the public will be available again at 12:00 PM, 2:00 PM, and 4:00 PM. The entertainment wraps up with the TEQ show at 5:00 PM, followed by more fitness activities from 6:00 PM to 7:00 PM.

Day 4 - September 28, 2023
The final competitive day resembles the previous ones but differs in the afternoon program. From 2:00 PM to 3:00 PM, presentations will take place as part of the volunteer initiative, showcasing the 12 semi-finalists. Following the presentations, there will be a grand prize-giving ceremony for the winners of each sport from the entire event.

The European Team Cup promises not only an exhilarating sports experience but also a strong sense of camaraderie and teamwork. With a combination of sports matches, fitness exercises, activities for the public, and inspirational demonstrations, it truly encourages sports and team bonding. Participants and spectators will come together to create a friendly atmosphere that promotes teamwork, health, and unity.